5 Copies Coventry Children's Peace Poems 2018 Paperback with free shipping
00001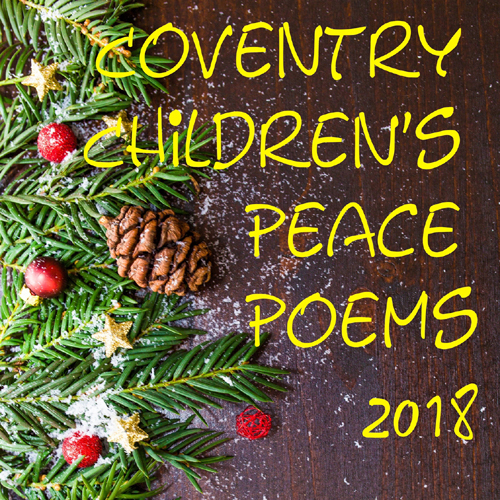 Minimum quantity: 5 copies
Free shipping
About this book
During Coventry Peace Festival in November 2018, Coventry Lord Mayor's Committee for Peace and Reconciliation invited children aged 16 or younger who live or attend school in the city to submit a poem on the theme of peace and/or justice and/or reconciliation.
We were delighted to receive over 160 poems from children in nearly 20 different schools. Our judges Ann Evans, Craig Muir, Emilie Lauren Jones and Balbir Sohal were "amazed by the quality of the poems and the children's knowledge about wars and history. We have some very talented and thoughtful young people in our city."
It was very difficult to choose the best poem but finally they picked two winners: a class in Keresley Grange Academy and Harry Lovelock of President Kennedy School. Their poems and all the others are included in this book.
The judges said that "Harry Lovelock's poem The Great Adventure tells a story, it's simple but effective, it has a natural rhythm to it, it was believable, it flowed well, the word choices were well thought out and we felt the author's own voice coming through. Also, it is fitting for the centenary of the ending of World War I."
About the poem written by a class of seven-year-olds from Keresley Grange Academy, the judges said "it was great as it flowed and had a good pace to it. It talked about issues that affect the everyday lives of children in our city: putting litter in a bin; including others in their games. It makes some really lovely, basic suggestions about how the world would be a happier and more peaceful place if we followed their advice such as making friends wherever you go, making someone smile every day, feeling comfortable to sometimes say no. These points can also be applied to us adults too!"
Telephone number in case of delivery problem
Subscribe to Lord Mayor's Committee Monthly Newsletter
Yes (0) No (0)