The Lord Mayor of Coventry's Easter Charity Concert 2019
Date/Time
Date(s) - 17/04/2019
19:00
Location
St Mary's Guildhall
Categories No Categories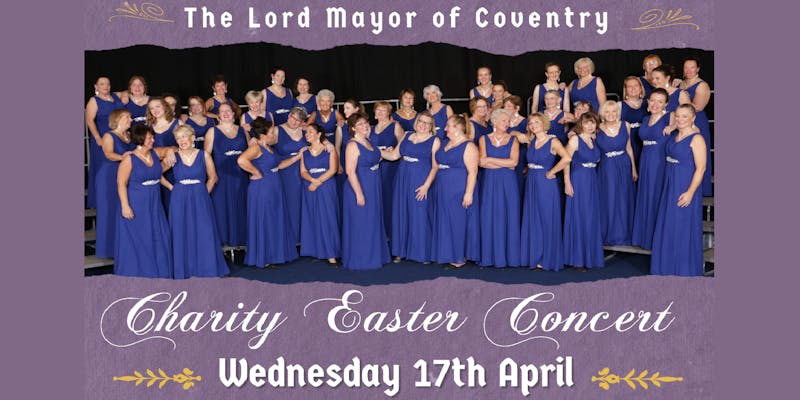 On 17 April the Lord Mayor of Coventry Cllr John Blundell presents his Easter Charity Concert. An evening of dramatic music featuring the Silver Lining Barbershop Chorus, supported by young vocalists from Rugby Area Talent Trust, to be held in the stunning medieval St Mary's Guildhall.
This event is a fundraiser for one of the Lord Mayor's charities of the year – Haemochromatosis UK, a medical condition also called iron overload.
This is a unique event, not to be missed. It brings together 45 members of the city's best female choral group and some amazing young voices from Rugby, where the charity is based. Be prepared to be "blown away" by the professionalism and pure talent on show; this combination might not happen again.
Tickets cost from £7.50 to £8.50, available at bit.ly/hukconcert.
More about Haemochromatosis UK at www.huk.org.uk