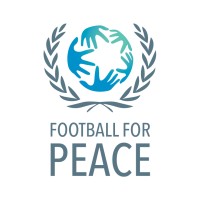 Can football be an agent of peace? Football for Peace believes so. It is an international movement that wants to foster lasting peace, equality and integration between communities around the world, and show governments and policy makers how the simple concept of football diplomacy can be a viable tool for them to affect change. "Our vision is that every country in the world uses football diplomacy to help bring about peace and more tolerant societies."
They have two programs:
PEACE MATCHES – One-off football matches held around the world to raise awareness of football diplomacy and promote a message of equality and peace.
CITIES FOR PEACE – Young Ambassador Training is a local community initiative that uses football to connect young people from different faiths, cultures and backgrounds and get them to communicate, play together and learn to confront stereotypes and better understand one another.
This clearly fits in with Coventry becoming European City of Sport in 2019.
Co-founder of Football for Peace Kashif Siddiqi came to Coventry during December and January to promote the movement and held meetings with representatives from Coventry Cathedral, Coventry City Council and others.
He would like to create a Task Force to activate Football for Peace deliverables in the region which will contribute to the Cities current local and international footprint plans. This would further offer great alignment leading up to the 2019 and Coventry being places as the European City for Sport. He is also keen to create a Regional Hub, perhaps in Coventry, to offer support to Young Ambassadors.
He hopes that Coventry will become a City for Peace within their program by delivering a 2 year educational programme, alongside holding a Peace Match. His plans include creating a faith coalition for the delivery of City for Peace programme.
Further Information
www.footballforpeaceglobal.org
Contacts
Sara Vite
Special Aide
Football For Peace
Email: s.vite@ffpglobal.org
020 7324 2025
90 LONG ACRE, COVENT GARDEN,
LONDON, WC2E 9RA